Tag Archives:
Amber Heard
It's TV Time!
So television is back! And seeing how I've been sitting on my ass for the last month I have watched a lot of it. Every year a fresh crop of shows try to worm their way into your busy busy lives. Because I have no life I can tell you which of these new shows is worth watching. For those of you still watching shows on cable I'll talk about a show that corresponds with the day. So first up is…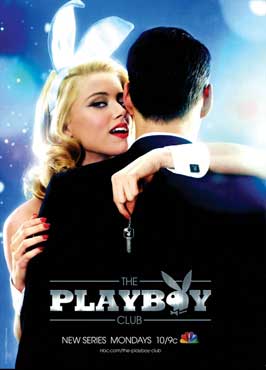 The Playboy Club
Trying to fill in for the Mad Men drought The Playboy Club actually does a semi-decent job.  Amber Heard, the girl above, is actually a fairly talented actress as well as being a super fine foxy fox lady. Well she's better in this than Drive Angry! This show has a lot going for it but subtly is definitely not one of them. In the Playboy Club bigger is better. The plots move nice and quick and every episode ends with you wanting to find out what happens next.
It's going into the 3rd episode tonight so you still have time to catch up! I'd say it's worthy of at least one episode if only to ogle ladies. Speaking of which, does anyone remember Playboy's foray into gaming?